Press
Press contact: press@go4sailing.com
Downloadable material.
---
go4sailing.com launches unique yacht charter booking service
17th January 2013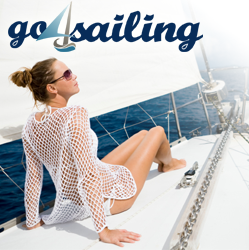 VIENNA, AUSTRIA | go4sailing.com is the latest yacht charter search website, launched to satisfy the deal-hungry sailor looking for the best offers for their next charter holiday.
The website offers hundreds of charter boats and yachts worldwide ready for booking. It has been designed by sailors for sailors to keep it simple and fast.
"Never knowingly undersold is our mission, it means the offers for charter boats on go4sailing cannot be beaten on price, quality or location." The concept is simple, go4sailing ensures a quality service with a fast and secure booking system and insures the go4sailing team has direct contact with all charter companies and can offer the best destinations for its visitors.
How it works: The visitors at go4sailing.com can search for the best deals and offers from charter companies and when they find the offer they like, they just make the booking request and the confirmation will be sent from the charter company directly back to them. This gives the client direct contact to the charter company, so any important questions or requests will be dealt with swiftly.
Find more information on how the site works, here.
On the portal there are in total 1600+ deals from over 100 charter companies at more than 400 bases for the 2013 season, and counting.
Visit www.go4sailing.com
Like facebook.com/go4sailing
Follow twitter.com/go4sailing
Contacts:
Andronik Toniyants
andronik@go4sailing.com
+36302896633
Albert Tamas
albert.tamas@go4sailing.com
+36303075590